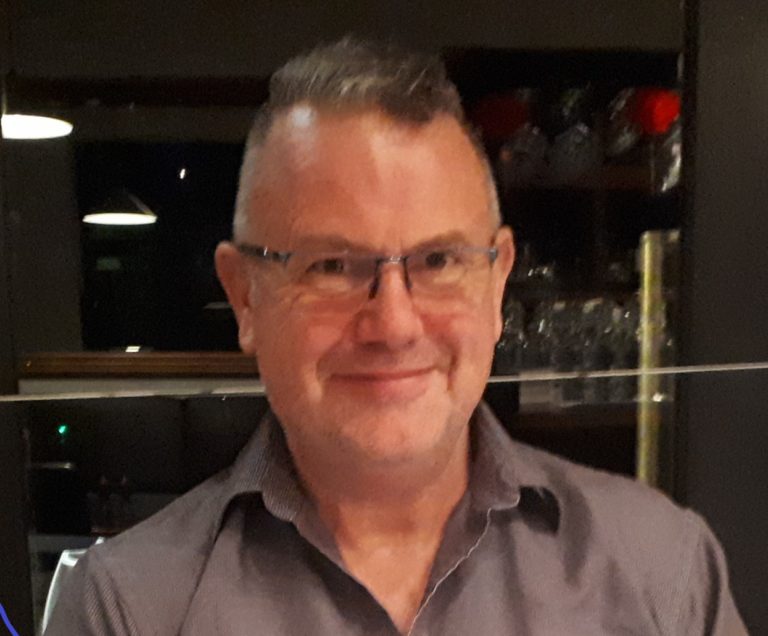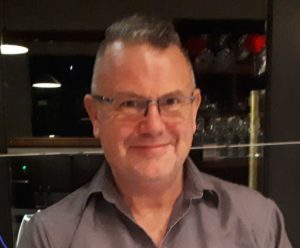 Hi, I'm Marc Waterworth, Director and owner of Paradise Painting Services. We are happy to quote on all sized projects within the Wellington region, call us now on 021393772 or complete our online contact form
We offer:
Master painters for Painting, Decorating and Plastering services
Specialist in Residential house and Commercial projects of all sizes
Professional, reliable & friendly service: Rated 97% by Nocowboys by more than 70 clients
Value for money with projects finished to a high standard – see our testimonials and gallery page
References from clients, if required
All enquiries typically responded to within 24 hours
Free quotes within 2 days of reviewing the project.  We also offer remote quoting if preferred.
30+ years experience
All work guaranteed for 2 years.  This is double the standard 12 month legal requirement, Plus Master Painters Guarantee on agreed projects up to 5 years
A large team of nearly 20 experienced, skilled and friendly staff
A health and safety focussed approach.  We are members of Sitesafe and Hazard Co
Professional indemnity insurance held for all jobs
At the Wellington Home Show in 2019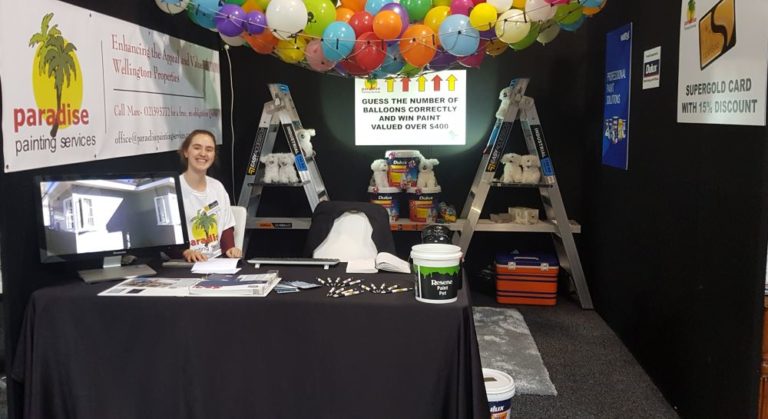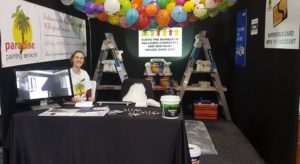 House Painters Wellington NZ
If you are looking for house painters in Wellington, contact us at Paradise Painting Services to get a free quote. We have extensive experience providing painting services, and we have many repeat customers. Our team has a reputation for quality workmanship, reliability, and professionalism as independently supported by over 70 clients who have critiqued our workmanship from www.nocowboys.co.nz. We also offer competitive prices on all painting projects in the Wellington area.  We go beyond the standard 12 months guarantee by warranting our services up to 24 months.  We can also offer a Master Painters Guarantee on certain projects up to 5 years.
We handle any size or type of project. This includes painting one room, your entire house, or the exterior of your property.  We service both residential and commercial clients.
View More

Here's what you can expect from us at Paradise Painting Services:

Fast turnaround on your quote
Comprehensive quote
Good communication in all aspects of our friendly service
Affordable and value for money
Reliability where we turn up to the project on time and continue working on it until it is complete
Clean approach to completing painting jobs where we tidy up as we go
We only use high-quality paints
We'll cover floors and furniture that can't be moved to protect it from paint splashes
We'll complete all preparation work that is required, including plastering walls, filling in cracks and holes, and sanding down surfaces
Expert painting workmanship for the best possible finish
Attention to detail and excellent quality control processes
Master Painters
Dulux accredited painters

Please give us a call to arrange to get a quote for your painting project in Wellington. We'll set up a time to inspect your property and will send you a quote for the work usually within two working days. Call Marc on 021 393 772 or our office on 04 380 6377.

Interior & Exterior House Painting Services in Wellington

Established over 17 years experience as interior and exterior painters covering the Wellington area, we can handle all your painting needs at Paradise Painting Services.

Interior painting – we are available for any type of painting project including redecorating projects as well as painting following building repairs, renovation projects, and new build construction.
Exterior – if the painting on the exterior of your house is in need of a refresh, get in touch with us. We paint all types of house finishes commonly found in Wellington. You'll love the results.

We can also help if you need painting services to prepare your home before it is put up for sale, or if you are a landlord and need a property in your portfolio painted to make it ready for a new tenant.

Residential Paint Stripping Wellington Wide

At Paradise Painting Services, we pride ourselves on offering a full range of painting and related services.

This includes:

All preparation work including moving furniture, covering surfaces, repairing holes, and sanding walls and ceilings
Plastering and gib stopping to repair walls that have been damaged or that have deteriorated over time colour consultations and help with selecting a colour scheme
Residential and commercial painting projects
Wallpapering and wallpaper removal
Adding or replacing gib or gib-coving
Fully preparing external surfaces before painting, including water blasting your exterior walls, decks, driveways and garden walls and gnomes.
Staining and varnishing
Fence and gate painting

House Roof Painters in Wellington

If you are looking for experienced house painters in Wellington, get in touch with us at Paradise Painting Services to get a quote. Our experienced team can work on any type of residential painting project, inside or outside, large job and small. In terms of interior painting, we'll make sure your home looks stunning. We do the same on exterior painting projects, plus we'll make sure your home is fully protected from the elements.

When you hire us as your house painters, we will provide you with expert advice on colour selection to make sure the paint we use matches the rest of your home's décor and your vision. Then, when completing the painting work, we'll use high-quality paints to ensure the best results.

Each member of our team is professional and will work efficiently while painting your home, causing as little disruption as possible. Our painters are also well-trained in health and safety, particularly in relation to working at height, plus they have all the equipment that they need.

If you would like a free, no-obligation quote for house painting, please get in touch. We'll arrange a time to visit your home, so we can assess the work that is required. We'll then send you a quote a couple of days later. Call now.

Experienced Roof Painters

At Paradise Painting Services, we follow a thorough process when working on roof painting jobs in Wellington. We'll start by fully inspecting your roof to check for damage before they are painted. After all, cracks and other types of damage can result in water getting into your property.

We'll also check for mould and moss. If it is present, we can take steps to remove it, and we'll then apply a sealer before we paint to ensure your roof is completely waterproof.

After we apply the sealer, we'll then apply a base coat to your roof. This is then followed by the final coat, which gives your roof its attractive appearance and also ensures the finish is long-lasting. Please get in touch to get a quote for roof painting.

Why It's Important to Regularly Paint and Maintain Your Roof

Your roof is probably not something you think about every day, but it is a part of your home that is constantly working, whether it is dealing with the heat of the sun, strong winds, or rain. With everything that your roof has to put up with, wear and tear is inevitable.

This wear and tear can make your roof look tired, with flaking paint and a dull surface. Even more worrying, though, is the weatherproof features of your roof, as they deteriorate over time. This deterioration can result in your roof becoming damaged and/or your roof starting to leak.

The solution is to regularly paint and maintain your roof. After all, getting your roof painted is significantly less costly than getting it repaired or, even worse, replaced. To find out more about how to properly look after your roof, please get in touch with us at Paradise Painting Services today.

Leave It to the Professionals

Roofs are dangerous places to work, particularly roofs with a steep pitched. Therefore, it is much better to leave the painting and maintenance to professionals rather than doing it yourself. At Paradise Roof Painting, our team has the training, equipment, and experience to stay safe while painting your roof. So, don't take chances. Call us instead.

Commercial Roof Painters

In addition to painting residential roofs, we are also experienced commercial roof painters at Paradise Painting Services. We provide high standards of workmanship and competitive prices, plus we have experience painting roofs on all types of commercial property.

We'll also make sure the work we are doing on your roof causes as little disruption as possible to the operation of your business. We'll also ensure proper health and safety procedures are being followed during the work.

You can have confidence in that work as each member of our team is trained, plus they are dedicated to delivering high-quality workmanship for all our clients. We handle all sizes of job, too, from small units to schools, healthcare facilities, offices, retail locations, and more.

When you contact us, we will call to your location to assess the work that is required. We'll also provide you with advice on the best approach to take, particularly in relation to ensuring your roof is fully weatherproof. We'll then provide you with a customised quote that will be competitively priced.

Let's get the process started – give us a call today to book a suitable time for a member of our team to call out. Remember, quotes are free, and there is no obligation, so book now.

Plastering and Gib Stopping

Do you need plastering or gib stopping services as part of your decorating project? Are your walls damaged, or do you want to improve the smoothness of the surface? At Paradise Painting, we offer plastering and gib stopping services, so you won't need to bring in another tradesperson. We'll handle everything as part of your painting project, all for an affordable price.

Insulation Installation

Installing insulation is one of the services that we offer, particularly when we are working with customers on renovation projects. We handle other aspects of the job, too, including painting and decorating, as well as ensuring your new insulation is properly installed.

Water Blasting

When painting house exteriors, surfaces need to be prepared to ensure the best finish. Water blasting is part of that preparation, so it's one of our capabilities. At Paradise Painting Services, we can help with your water blasting needs, whether you are getting painting work done or not.

It's not just buildings that we clean through water blasting either, as you can also book our water blasting services for your fence, path, patio, or roof.

Staining and Varnishing

If you need staining and varnishing as part of your decorating project, we'll make sure this part of the job is completed to the highest possible standard. We can also help if you have a one-off varnishing or staining job.

We use the highest quality materials, and we take extra care when varnishing or staining to ensure the best standard of finish. You can hire us to stain or varnish interior features in your home, your outdoor furniture, or anything else that you need.

Fence Painting

Don't worry about finding time to paint your fence – call us, and we'll do it for you, all for an affordable price. It's the hassle-free way to get your fence painted, plus the standard of workmanship will be excellent.

Paint Stripping in Wellington

At Paradise Painting Services, we provide expert paint stripping services throughout Wellington. Paint stripping is a highly specialised skilled that requires experience, knowledge of various finishes, and capabilities in a range of paint stripping methods. Each job is different, plus it is essential the surface under the paint that is removed is protected.

When you hire us for paint stripping services, we will assess the surface to identify the best method of removing the paint. We'll then complete the work, leaving a high-quality finish, ready for whatever you want to do with it next.

We can remove any type of paint, including lead-based paint, and we handle any size of job. To find out more and to get a quote for paint stripping, please get in touch.

Lead-Based Paint Removal Specialists

If you believe or suspect you have lead-based paint in your home or commercial property, it is advisable to leave the paint stripping job to professionals. This is because the process of stripping lead-based paint can result in lead poisoning if proper precautions and processes are not followed.

At Paradise Painting Services, we can assess whether the paint you need removed is lead-based. We then have the equipment and solutions required to safely remove it.

Why Choose Us for Paint Stripping

We can remove anything – whether you have paint or varnish, we have the skills and capabilities to completely remove it from your surface. We strip paint from any surface, too, including timber, concrete, aggregate, and brick surfaces.
No sanding – sanding is one method that is effective at stripping paint, but the process damages the surface, which then has to be repaired. It is a hassle that is not necessary as we use paint stripping methods that don't require sanding.
Dustless paint stripping – the methods we use to strip paint also keep your rooms completely dust-free. We'll remove and dispose of all the stripped paint too.
Robust health and safety policies – stripping paint can be hazardous, so each member of our team is trained, and we have long-tested processes in place to ensure the work is completed safely.
Excellent standard of service – at Paradise Painting Services, we pride ourselves on the quality of workmanship we deliver for our clients. This applies as much to paint stripping as any of the other painting and related services that we offer.
Full range of services – as we offer a full range of services here at Paradise Painting, we can also help if you want us to first remove paint from a surface in your home or business before then preparing the surface and painting it again.
Competitive prices – when you come to us, you can be sure you will get an affordable quote, plus we have an open and honest pricing policy.

Get a quote today from the residential painters in Wellington you can trust. Call Marc on 021 393 772 or our office on 04 380 6377.

Our affiliated paint suppliers